Greetings My Coastline Crazies!
It is Thursday, May 6th, 2021
Wow. The 4th Annual Ocean Drive Beach Music Festival was CRAZY with all you CRAZIES in attendence. Thank you for staying til the end to watch me sing and see the boys play our music. I can't believe we forgot to perform one of our hit songs. Do you know which recent #1 song that missed the set list at the festival?
WE STILL CHARTIN'
We ended up #2 and #3 last week on the Surf Countdown. Have you voted this week? We need your help. Do it before Friday at NOON. RATE 10 for "Fool for You" and 10 for "Buzzin' and Swingin'". Please Visit – SurfCountdown.com
Gigs This Weekend
Friday, May 7th, 2021 – We are playing for the Town of Troy, NC – We go on at 7pm at the Town Stage Amphitheater. Come see us!
Saturday, May 8th, 2021 – Its time to go to Baxters in Greensboro. We play OUTSIDE at 8pm. Wear your Coastline/Baxter's T-Shirt if you got one the last time we played there. If you din't get it, maybe there are a few left. Come and see us and bring yo money.
You need to go with us to Florida!
We still have spots open. Have you signed up to go with us to Clearwater yet? What are you waiting for?>> Landfall Trip Sign Up Form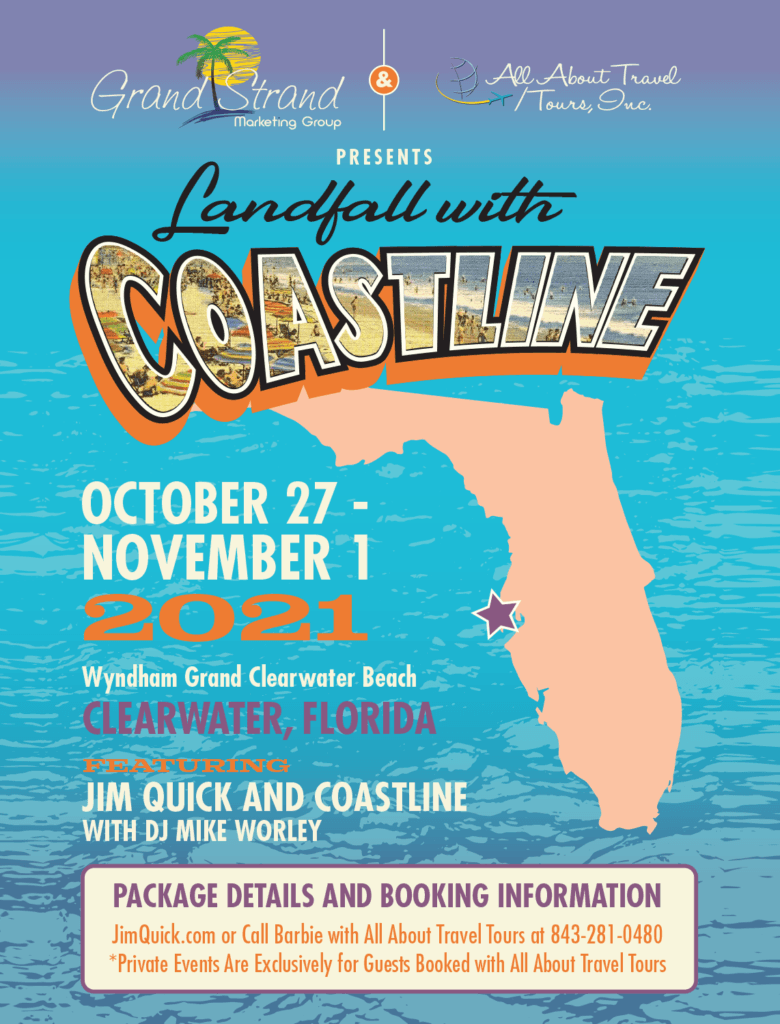 Plan to GOLF With US!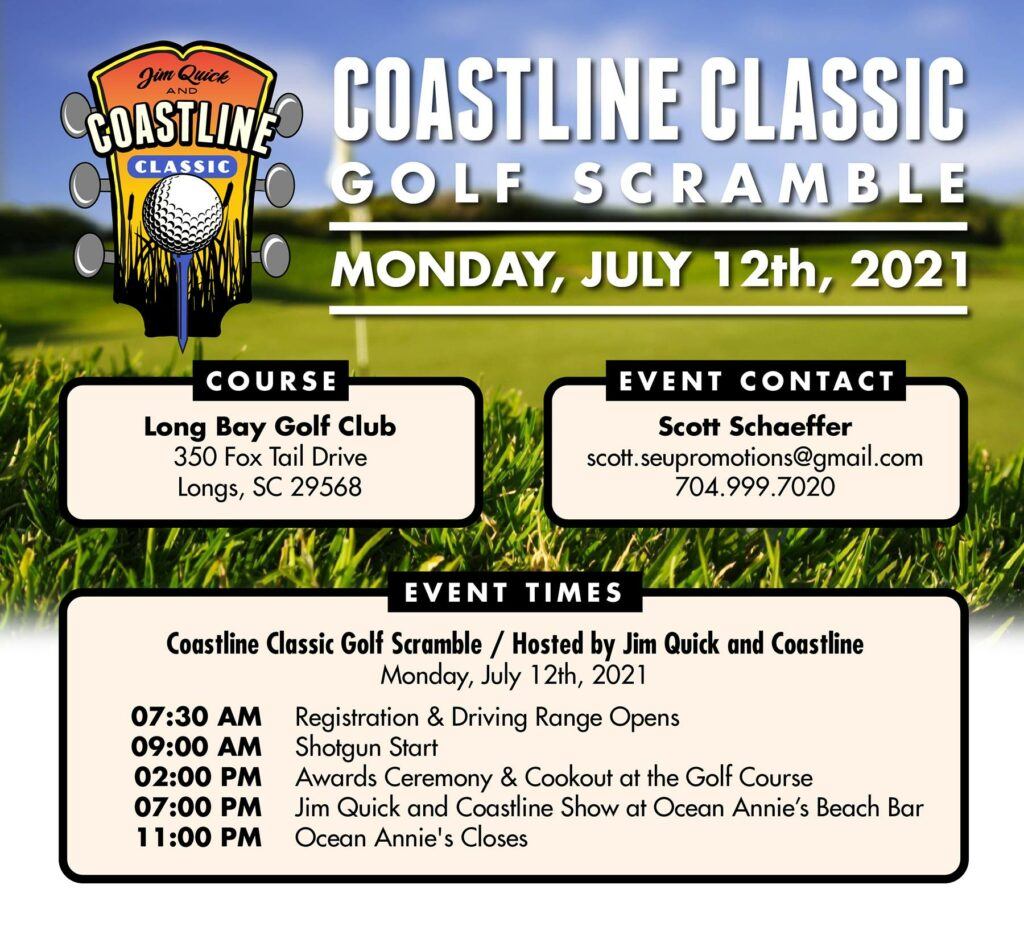 Chicken Video Update
___________________________________________
Thank for all the feedback on the radio show!
Jim Quick's Swamp Soul Show is playing again this week.
See the Growing Schedule of Air Plays HERE
Happy Mother's Day on Sunday to
all the Coastline Crazy Mothers!
#coastlinecrazies
#swampsoul
We hope to see you soon!