Greetings My Coastline Crazies!
It is Thursday, April 29th, 2021 and it is a Beautiful Day in the Carolinas!
We stayed at #1 and #2 last week on the Surf Countdown. Have you voted this week? Do it before Friday at NOON. RATE 10 for "Fool for You" and 10 for "Buzzin' and Swingin'". Please Visit – SurfCountdown.com
Did you comment on my test post this week? click here if you are on webtalk and want to enter to win a T-Shirt with the 2021 Coastline Tour Cities. Thanks Kellie, Cathy, Bo, Mitch, Rhonda, Tim, Kent, Melanie, Steve and Tiffiney for adding your comments. If you click on that link and don't see anything, it is only shared with coastline crazies at Webtalk. You can be part of it. See this post on our Coastline Crazies website
This Weekend is FINALLY HERE!
Saturday, May 1st – the 4th Annual Ocean Drive Beach Music Festival in North Myrtle Beach – Bring your coolers and beer and money. The Coastline Store of LOVE will be open for your spending pleasure.
October 2021
We still have spots open. Have you signed up to go with us to Florida? Landfall Trip Sign Up Form
and lastly….
Plan to go Golfin' and see the band. Even Casey is going to swing his 3 wood and putter. That's the only clubs he has.
Coastline Classic is BACK!
___________________________________________
The Radio Show is Happenin'. It plays on a bunch of stations this weekend and next week.
Jim Quick's Swamp Soul Show is coming at YA!
Send US a Message for news about Swamp Soul
Did you see Momma Edge's Chicken? Thanks Renee, we hope you find a great pace to hang this masterpiece in your home.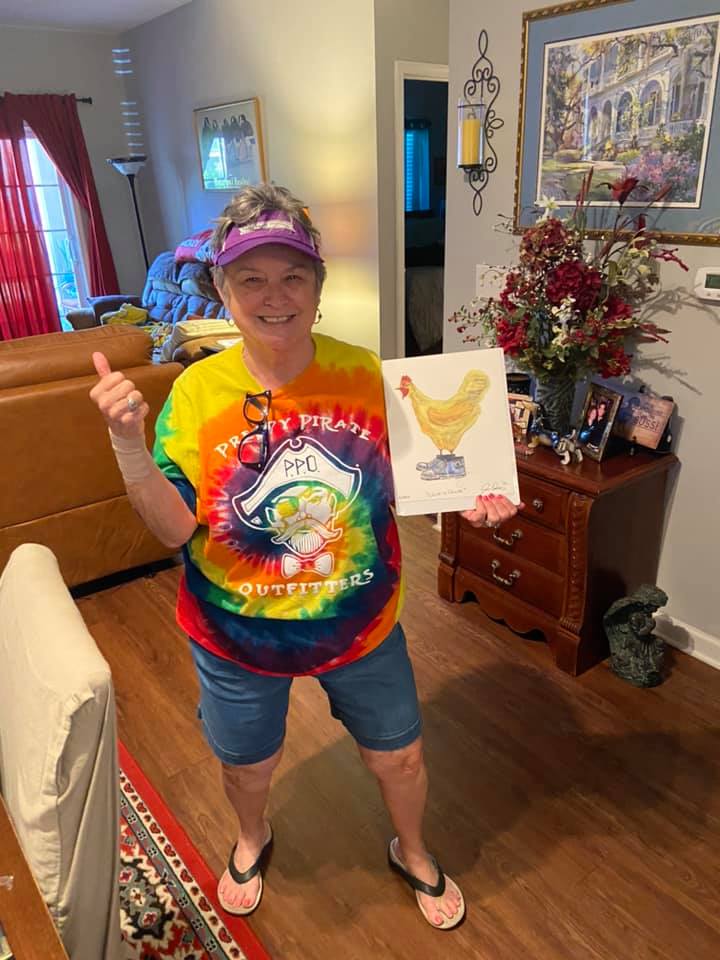 #coastlinecrazies
#swampsoul
We hope to see you soon!